our investment focus
our approach and philosophies

01.

founder first

exceptional founders who harbor the passion to build great companies and are a magnet for talent
02.

technology led

we invest in technology businesses (B2B and B2C) with "venture pace" growth potential, high margins, recurring revenue, and sustainable competitive advantage
03.

large market

we look for companies targeting large (or potentially) large addressable markets whose growth is guided by macro trends
04.

our value add

we look for opportunities where we can significantly help with growth through our expertise, support resources, deep networks, and chemistry with the team
05.

geographic focus

we have primarily invested in companies with a Colorado presence – we also look for startups in other mid-west and growing venture states
06.

early stage

we invest at the validation and growth stages of a company's evolution (seed & series A), as a first or early institutional investor, and keep significant reserves for further follow on investment support
submit your company
About our Investment Themes
We look to invest in innovative companies with visionary founders , especially those building enterprise applications and commercializing emerging technologies. We give special focus to a handful of promising markets and technologies where we hold domain expertise: proptech, resale / circular economy, cybersecurity, HRtech & interoperability.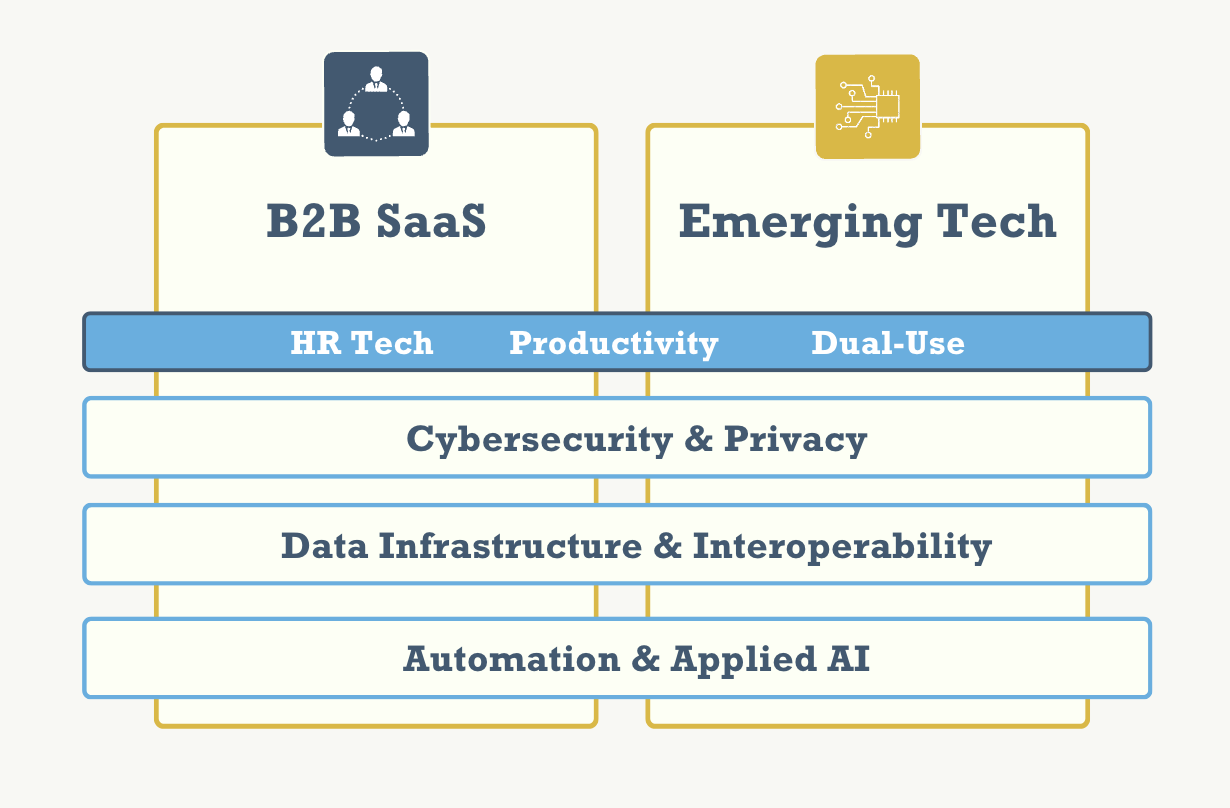 average check size
We target initial investments between $250k – $500k into Seed stage companies, $1-4M into Series A funding rounds.
we lead, also syndicate
We can lead rounds, but are also happy to follow, and we enjoy syndicating with other high value-add and aligned investors.
early-stage focus
For our seed stage investments, we can invest at the ideation, MVP and/or scaling phases. Even if your company may be too early for our investment, we really enjoy developing relationships with founders early and helping out however we can.
WHAT WE BELIEVE
the hardy pioneers of our hometown in the west, entrepreneurs of their day, lived their lives bounded by an unwritten creed that centered on fair play, loyalty, pride, and respect.
times may have changed and founders may look different, but we continue to be guided by these same values and beliefs
we hope these resonate with you
code of the west
Live each day with courage
Take pride in your work
Always finish what you start
Do what has to be done
Be tough, but fair
When you make a promise, keep it
Ride for the brand
Talk less and say more
Remember that some things aren't for sale
Know where to draw the line