our team
our experienced & battle-tested team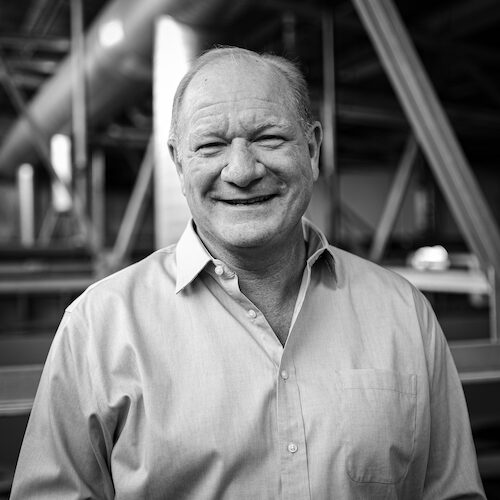 Kirk Holland is a Managing Director at Access Venture Partners, where he brings a long track record of successfully investing in, growing and exiting high growth technology and digital media companies. Kirk has led investments in NexGen Storage (acquired by Fusion IO), Craftsy, RoundPegg, TapInfluence and TaskEasy while at AVP. He also brings a broad history of operating experience across many functions, including general management, sales & marketing, business development, operations and engineering with companies such as Procter & Gamble and Jupiter Media.
Kirk was previously a General Partner at Vista Ventures where he led many of the firm's successful investments in software and digital media, including Dante Software (acquired by WebMethods), Rally Software (IPO:Raly), Wazee Digital, Umbria (acquired by McGraw Hill), Stratavia, (acquired by HP), StrionAir (acquired by United Technologies) and MXLogic (acquired by Intel).
Prior to Vista Ventures, Kirk helped launch Jupiter Media Ventures, where he was a pioneering investor in the digital media sector. At Jupiter, Kirk led several successful investments, including ChannelAdvisor (IPO:ECOM), Direct Response Technologies (acquired by Digital River), BackWire (acquired by Leap Wireless), Techtracker (acquired by CNet) and HowStuffWorks (acquired by Discovery). Previously, Kirk helped start Piper Jaffray's Software and Internet Media investment banking practice on the west coast where he worked on over $3 Billion in M&A and equity transactions.
Kirk received his B.S. in Electrical Engineering with honors from University of Washington and an MBA from Stanford University. Kirk is very active in building entrepreneurship in the community as a Techstars mentor, Blackstone Entrepreneurs Network advisor, board member of StartUp Colorado and the Colorado Software Association, and a past board member of the Deming Center for Entrepreneurship at CU and The Entrepreneur's Foundation. Kirk lives in Louisville, Colorado and enjoys watching his daughters, Sarah and Sammie, play basketball and soccer and playing any sport he can himself at his old age.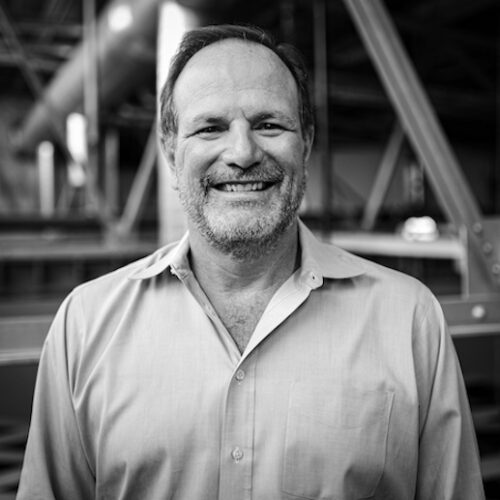 Frank Mendicino III co-founded Access Venture Partners in 1999. Access is a seed and early stage, high technology venture capital fund. Frank has been a venture capitalist for 18 years successfully investing in, and helping to grow exciting businesses.
Through his work with early stage companies, Frank has built a large network of deal referral sources and value added resources for portfolio companies. Frank was a founding board member of The Contra Costa County Incubator in San Francisco. He is a former board member of the Rocky Mountain Venture Capital Association. Frank has a deep understanding of product development and sales and marketing processes which allows him to help entrepreneurial management teams accelerate the growth of the companies in which Access Venture Partners invests.
Prior to co-founding Access Venture Partners, Frank worked for Woodside Fund, a Silicon Valley venture fund, for 10 years where he helped build and exit a successful portfolio of 29 early stage companies.
Frank is on the Board of Directors of several private companies. He received his B.A. degree in Political Science from The University of California at Berkeley in 1989. Frank lives in Louisville, Colorado, and in his spare time, he enjoys playing golf and spending time with his family.
Brian Wallace is a Managing Director of Access Venture Partners, a venture capital fund investing in early stage technology companies. At Access, he leads fundraising and LP relations and new media opportunities. Since 1992, Brian has worked extensively with early stage technology companies and in venture capital finance as an attorney, investor and venture capitalist. He has worked with the Access team since 1999, and joined Access Venture Partners in 2005.
Prior to joining Access Venture Partners, Brian was a partner with the law firm Fairfield and Woods in Denver, Colorado, where he chaired the firm's corporate department and specialized in working with early stage companies in corporate and securities law and venture capital financings. Prior to embarking on his path of eternal enlightenment as a lawyer, Brian worked in corporate finance and accounting with Electronic Data Systems in Dallas, Texas and Europe. Brian also had a brief stint in Washington, D.C., working on the Patent, Copyright and Trademark subcommittee of the Senate Judiciary Committee for U.S. Senator Dennis DeConcinni from Arizona.
Brian received his law degree, magna cum laude, in 1992 from the University of Arizona and a B.S. degree in Business Finance, magna cum laude, in 1988 from the University of Arizona.
Brian is an avid golfer, fly-fisher and skier and excels against really bad squash players. In addition to constantly working on his deteriorating skills in these sports, he enjoys spending time with his family and coaching games he doesn't understand, like soccer.
Eric is a Senior Associate at Access Venture Partners.
Previously, Eric was an investor at ff Venture Capital, a seed fund in New York City. Eric has also worked at Deloitte, where he advised Fortune 500 companies on their digital transformation initiatives. Within the federal practice, he spearheaded the strategic communications efforts for the US Department of Defense in preparation for the department's first-ever full financial statement audit.
In his previous life, Eric served as an artillery officer in the US Marine Corps. He is a graduate of Brown University and Columbia Business School. Eric lives in Golden with his wife and two dogs. Outside of investing, you can find him trail running in the mountains.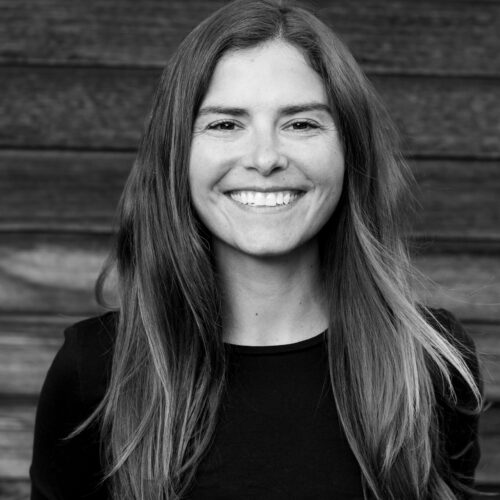 Elyse supports Access Venture Partners' portfolio companies as Head of Platform. Elyse provides operational support, scales value-added resources & works with the Access talent & expert network to best serve our portfolio companies at every stage of growth.
Ingrained in the Colorado startup community, Elyse has spearheaded launches and go-to-market strategies for various-staged startups including Built In, Cloud Elements & Gravity Haus. She currently is a co-founder of a local membership-based community for senior tech leaders & founders, Paired.co.
Curiosiity-driven with an operational knack, Elyse is enthusiastic about cultural and socio-political undertakings and has spent time working in politics, small-business lobbying, & cultural institutions after receiving a BS in Political Science & Art History from the University of Colorado - Boulder and a MA in Cultural Programming & Management from Regis University - Denver.
Alex is a Senior Associate at Access Venture Partners, supporting deal sourcing and diligence, as well as working with portfolio companies on strategic projects. Previously, Alex was Project Director at Michael Porter's Institute for Strategy and Competitiveness at Harvard Business School where she led a team focused on strategy research and advisory for governments and large corporations. Alex moved to Colorado in 2020 to pursue an MBA in entrepreneurship, during which time she was an Investment Associate with the Deming Center Venture Fund, worked with the Techstars Boulder program team, and joined a Techstars portfolio company, Terraseed, as Interim COO.
Alex attended Wellesley College in Massachusetts where she studied Political Science and Economics. She received an MBA with honors from the University of Colorado Leeds School of Business. Alex lives in Denver with her wife and son. In her free time, she enjoys playing any sport that involves a ball (or puck) and getting out on her mountain bike.
Frank Mendicino II has 36 years experience investing on behalf of limited partners, the last 25 as General Partner of Woodside Funds I, II and III and Access Venture Partners.
Prior to joining in the formation of Woodside Fund he practiced law and served terms in the Wyoming House of Representative and as Wyoming Attorney General. He is a member of the Board of Directors of the University of Wyoming Foundation, former board member of the Western Research Institute, a member of Wyoming Business Council and the University of Wyoming College of Business Advisory Council and until its acquisition by Harris Communications, served on the Board of Directors of Stratex Networks (STXN – NASDAQ), a public company. He has also served on the boards of directors of over 25 private companies.
Frank earned a B.S. degree in Business Administration and a law degree, with honors, both from the University of Wyoming. In 2005 the University of Wyoming awarded Frank an Honorary Doctor of Laws Degree. Frank is located in Denver, Colorado.
Andra has over 10 years experience in accounting and finance. She began her career at Price Waterhouse Coopers and earned her MBA and Bachelor of Science in Accounting from the University of Denver. Andra is the fund administrator for Access.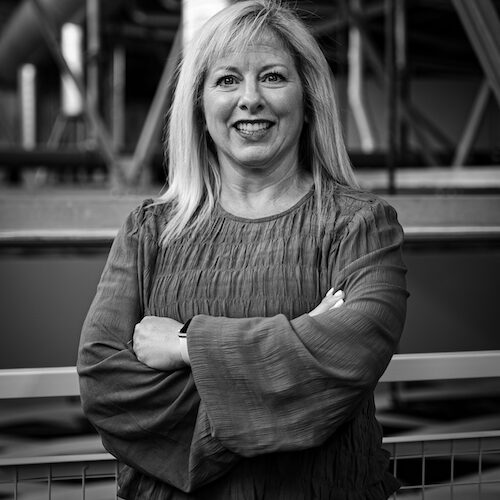 Tiffany has 25 years of experience in accounting, finance and venture capital and holds a CPA. She was formerly CFO of Roaring Fork Capital and controller of Centennial Ventures, as well as the principal financial officer of several companies. Tiffany is the CFO of Access and manages the funds and accounting.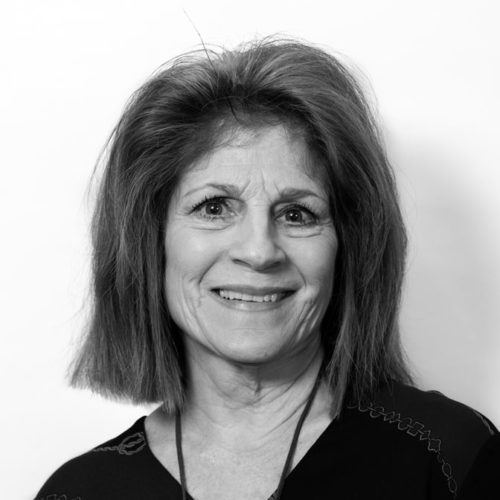 Pat has been with Access Ventures since it's first founding in 1999. Prior to Access, she worked for the Woodside Fund in Silicon Valley, California, where she started her career. Pat leads investor relations at Access and manages investor communications and meetings, as well as manages the office. Pat is an avid golfer and considers herself a jedi master in the garden.